Student athletes – in fact, athletes of any age – must be wary of undetected injuries. One injury that often goes undetected and has serious consequences is a concussion.
A concussion results from a blow to the head. Even a mild bump can cause a concussion. When you receive a second concussion before the first has properly healed, it can result in serious complications, even death. That's why it's so important that when a concussion occurs, the injury be accurately diagnosed and appropriately treated.
Signs and Symptoms of a Concussion
Signs and symptoms of a concussion can range from mild to severe – but in all cases require a medical examination. Athletes should not return to play until they are free of these signs and symptoms, which could worsen with exertion.
Signs of a concussion that others may observe in an athlete include:
Appears dazed or stunned
Is confused about assignment
Forgets plays
Is unsure of game, score, or opponent
Moves clumsily
Answers questions slowly
Loses consciousness (even temporarily)
Shows behavior or personality change
Forgets events prior to hit (retrograde)
Forgets events after hit (anterograde)
Concussion symptoms an athlete may self-report include:
Headache
Nausea
Balance problems or dizziness
Double or fuzzy vision
Sensitivity to light or noise
Feeling sluggish
Feeling "foggy"
Change in sleep pattern
Concentration or memory problems
On-Field Cognitive Testing
Some simple cognitive tests a coach, friend, or loved one may administer at the site of activity include the following. Any failure should be considered abnormal. Consult a sports medicine physician trained in the proper evaluation and management of concussions any time you suspect a concussion.
Orientation Test
Ask the athlete:
What stadium is this?
What city is this?
Who is the opposing team?
What month is it?
What day is it?
Anterograde Amnesia Test
This type of amnesia involves difficulty remembering things that occurred after the concussion.
Ask the athlete to repeat the following words:
Retrograde Amnesia Test
This type of amnesia involves difficulty remembering things that occurred before the concussion.
Ask the athlete:
What happened in the prior quarter/period?
What do you remember just prior to the hit?
What was the score of the game prior to the hit?
Do you remember the hit?
Concentration Test
Ask the athlete to do the following:
Repeat the days of the week backward, starting with today.
Repeat these numbers backward: 63 (36 is correct) 419 (914 is correct)
Word List Memory Test
Ask the athlete to repeat the three words from earlier (girl, dog, green).
Additional Concussion Resources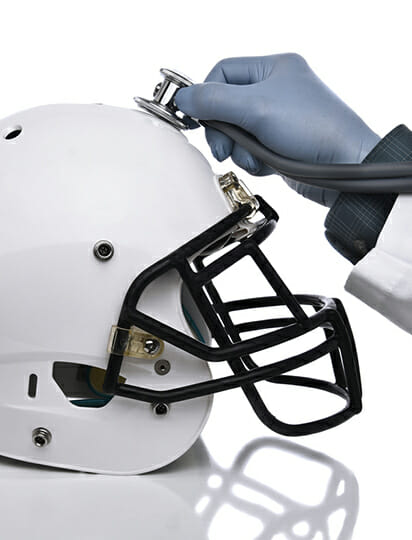 OSMC Concussion Care Providers
If you or a loved one plays sports, you'll want to ask us about our ImPACT concussion management system. You can call OSMC in northcentral Indiana at (574) 264-0791 or book an appointment now. Our sports medicine physicians are trained to accurately evaluate for concussions and can help determine when it's safe for your athlete to safely return to play.